Product Description
Scoot Skins
Scoot Skins are glue-ons that can be left on for an entire trimming cycle. Unlike many other glue-ons, they can be flushed to prevent bacteria build-up. Scoot Skins are the ultimate performance glue-on and are especially well-suited for endurance riders.
Key Scoot Skin features include:
Can be flushed to clean sole area and reduce bacteria build-up
Allow medicating of the sole
Excellent durability - can be reset multiple times
Design has an open front that allows the toe of hoof to be seated in the correct breakover position
Provide easier glue manipulation than many other glue-ons
Have a greater surface area for glue
Have Scoot Boots' excellent tread pattern, resulting in superior traction
Made of lightweight and flexible TPU (250g or 9 ounces)
Application of the Skins
Skins are sold in pairs so a quantity of "1" includes two boots.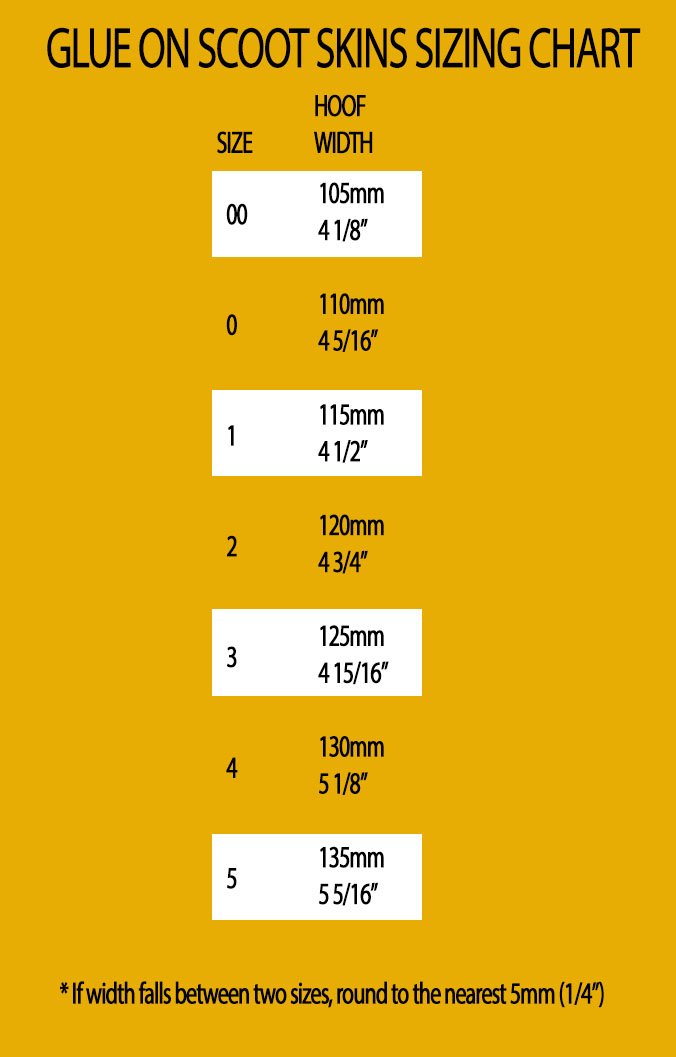 Product Videos
Custom Field
Product Reviews